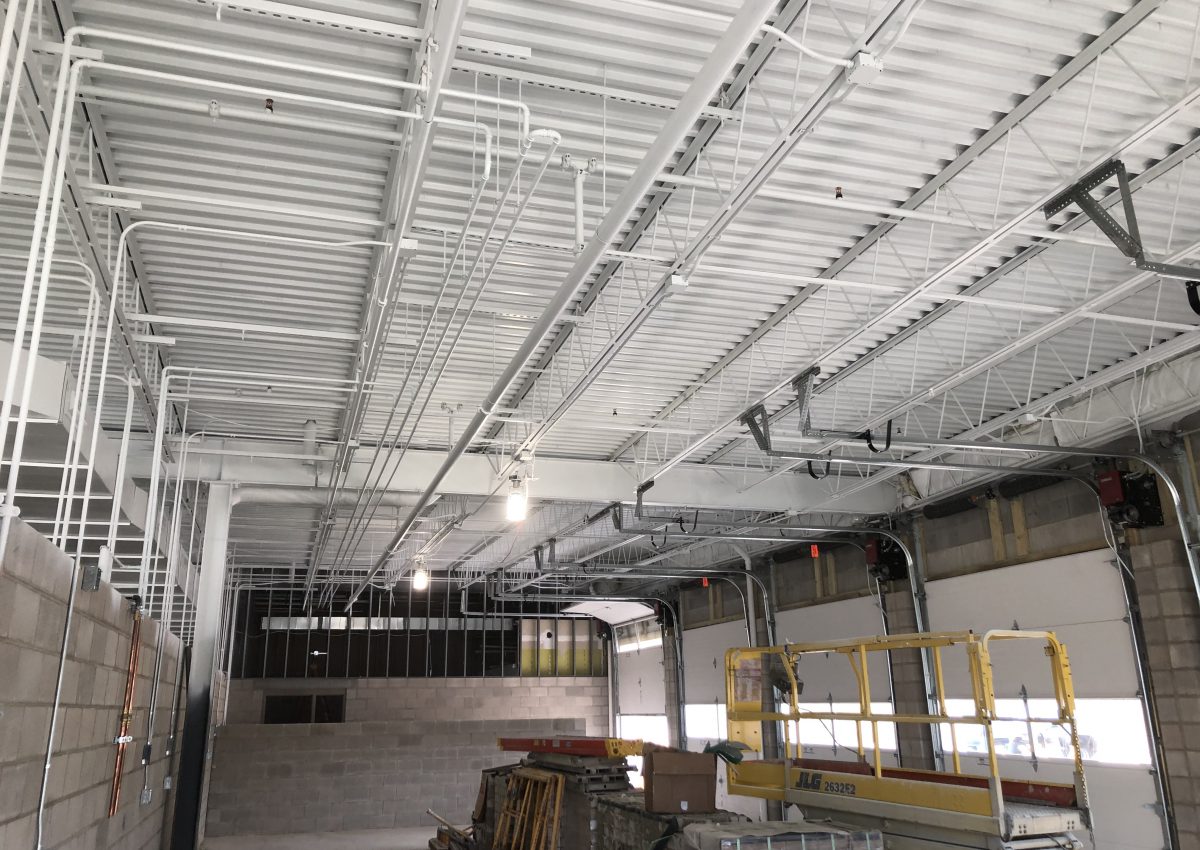 One of the fastest ways to not only preserve the integrity of your exposed metal roof, but brighten your facility is to paint your ceiling white.
As you can see in these photos, a dramatic brightening of this dealership ceiling will not only reflect light making the entire showroom brighter, it also looks cleaner.
We go the extra mile covering so cleanup is minimal!